Rooms
Triple Room
Share the room with your family or your friends during your stay in Alghero.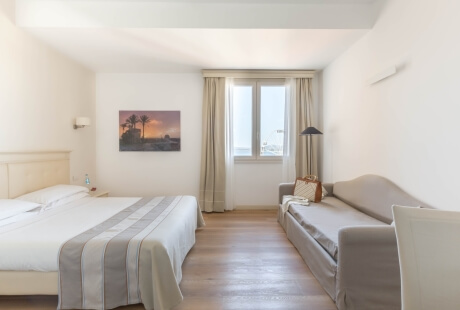 Few feelings compare with returning home after a trip treasuring the memories of the beautiful moments spent with your loved ones. The triple rooms are distributed on all floors of the hotel.

Book your stay in Alghero now on our website.
Check availability on our Online Booking page, selecting your period of choice.
You will always find great value special offers.