Conference Centre
Oleandro Room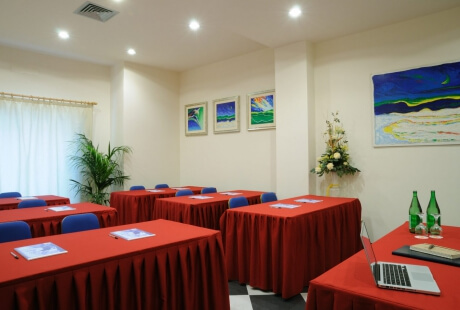 The Oleandro Room has a rectangular floor plan, holds up to 30 guests theatre style, and has natural light.
Equipment is included in the room rental price save where otherwise stated.
Fill in the form below or call us on +39 079.953172 to request a personalised quotation and organise your conference in Alghero.