Trolley
Alghero rock lobster – in other words how to eat a Queen
In the post-war years, there were hosts of them, about 2,000, you could see them governing their sturdy lateen sail boats.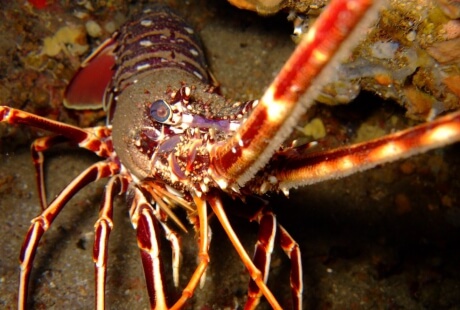 The same ones that once on land spent hours and hours repairing the typical cotton fishing nets, their rough, strong fingers moving with surprising nimbleness. They were Alghero's lobster fishermen. Today, things are very different: the nets are no longer made of cotton but of nylon, and the fishermen's numbers have fallen to about 200. Times have changed and earning a living from fishing is increasingly difficult, what with the stricter rules and the narrower profit margins.

But, of course, Alghero's rock lobster is unchanged: a prized delicacy from the Mediterranean Sea. Years ago, when money was flowing around, people would fly in from Milan to feast on it. Queen Elizabeth chose it for her wedding banquet. And Chez Maxim in Paris often features it on its menu.

In particular, aragosta alla catalana (lobster Catalan style) is the most exclusive recipe of our food tradition, the perfect meeting point between this wonderful gift of our seas and the Catalan culture which is so deeply rooted in Alghero. Finely sliced tomatoes and onions provide the colourful and perfumed bed on which to set the lobster delicately and finally dress it with a blend of oil, vinegar, lemon and ground black pepper.

I'm sure you have realised by now that our lobster is not just a crustacean, rather it is the much-courted sovereign of our waters.