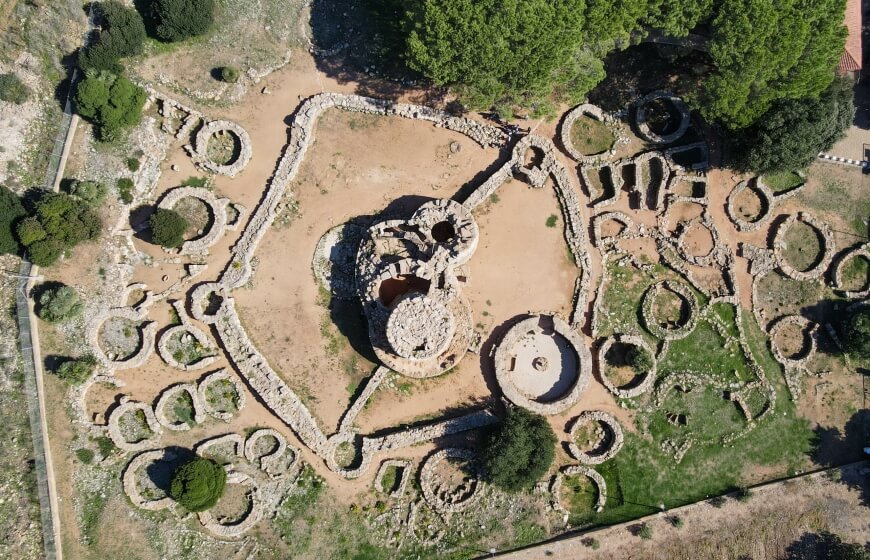 Alghero and the Riviera del Corallo are home to two archaeological sites of great historical and cultural importance.
The first we would like to recommend is the Necropolis of Anghelu Ruju, one of the largest prehistoric cemeteries in Sardinia, which was discovered by chance in 1903 and explored in successive excavations until 1967.
Thirty-eight tombs have been found inside it so far, the famous domus de janas (fairy houses), dug into a rocky sandstone counter and used by different cultures from the Recent Neolithic to the early Bronze Age. A mysterious and fascinating archaeological site of the utmost value, it leads the visitor to a place where the veneration of the dead merges with the profound respect that ancient peoples had for nature.
Some of the artefacts found inside are kept at the MŪSA Museum of Archaeology of Alghero.
The other site worthy of note is the Palmavera Nuragic Complex, among the most significant that the Nuragic civilization ever built in Sardinia. In a bay that the Romans called the Port of the Nymphs, the Palmavera complex consists of two towers made of large blocks of limestone and sandstone, located in the centre of a pentagonal-shaped wall that incorporates three hut-towers and the majestic Capanna delle Riunioni (Meeting Hut). All around it lies the village, which currently consists of about 50 huts.
To learn more, visit the Alghero Experience website.