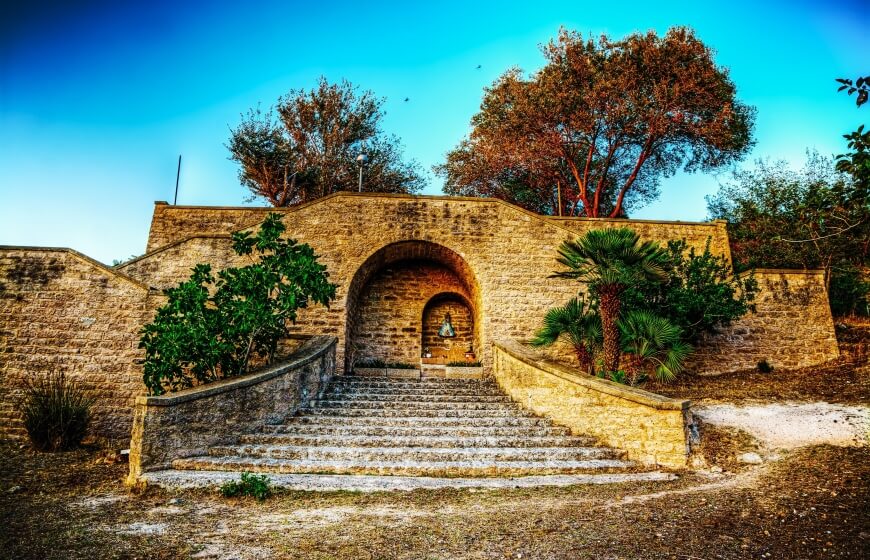 Sardinia has more than 1,300 rural churches scattered throughout the region. A dense web of history often well off the beaten track of mass tourism.
These are small churches that are often brought back to life only once a year, on the occasion of some solemn procession, or are now reduced to venerable and romantic ruins. They are small buildings, built with devout sacrifice, in silent and spiritual rural contexts.
In Alghero alone, there are nine country churches and ten chapels attached to noble villas scattered throughout the Alghero countryside, evocative testimonies to distant nobility. Nostra Signora di Valverde is by far the most beautiful little church, with its remarkable 18th-century Carrara marble altar and four twisted columns of black marble. Decidedly simpler and much more recent, however, is the small church of Sant'Antonio Abate, which dates back to the time of the agrarian reclamation undertaken in the early 1930s, a moving reflection of a frontier community forced into difficult and perilous work.
And finally, the ruins, such as those of San Pietro, the Virgin Lunafras, San Lussorio and San Michele (perhaps the most curious, due to its vaguely Nuragic shape). In these solitary places, a mysterious aura of sacredness mixed with the enchantment of nature has remained, as if to stop the moment when once, long ago, God took up residence in the few square metres of his "studio".