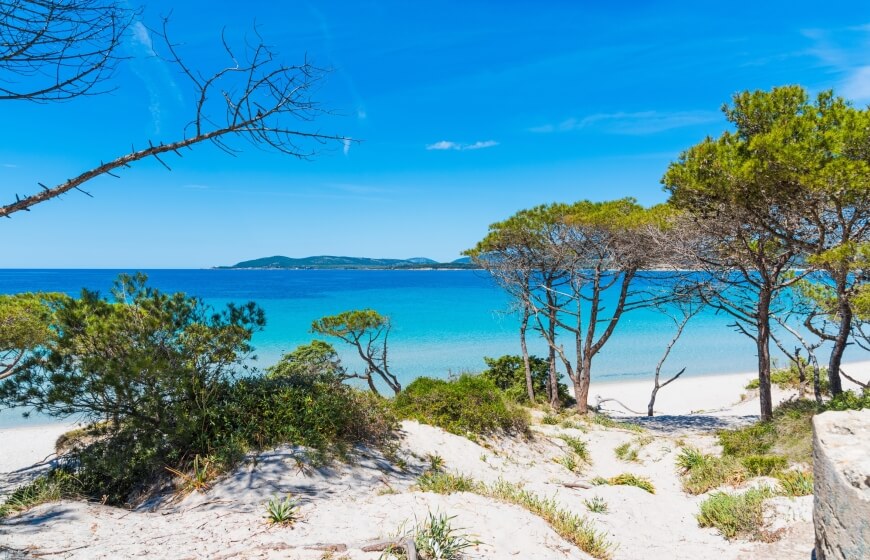 A short distance from our hotel, and therefore from the city centre, is the wonderful Riviera del Corallo coastline. During the summer it's a real "movida", dynamic and full of services for tourists and visitors. But even more magical out of season, it becomes the ideal place for a relaxing stroll.
There is not a moment of the day when this long beach is not wonderful, but the spectacle of sunset is definitely not to be missed.
Starting from the walls of the old town, the beautiful walk goes by the marina, and along the "Busquet promenade", designed by the Catalan architect of the same name, Joan Busquet.
The coastline is divided into the Lido San Giovanni beach, a large and well-equipped city beach three kilometres long, and the Maria Pia beach. This last portion extends beyond the city centre where the houses give way to the beautiful pine forest. Maria Pia beach deserves to be visited for the beauty of its sand dunes covered with centuries-old junipers.
For sportsmen and women, the beach also offers a sports path in the characteristic pine forest, established about 60 years ago, which makes it perfect for those who like to train outdoors or are looking for a place where their children can play.
The entire coastline of Alghero is easily accessible thanks to a long but pleasant walk or bicycle ride along the convenient cycle path or by car and public transport.