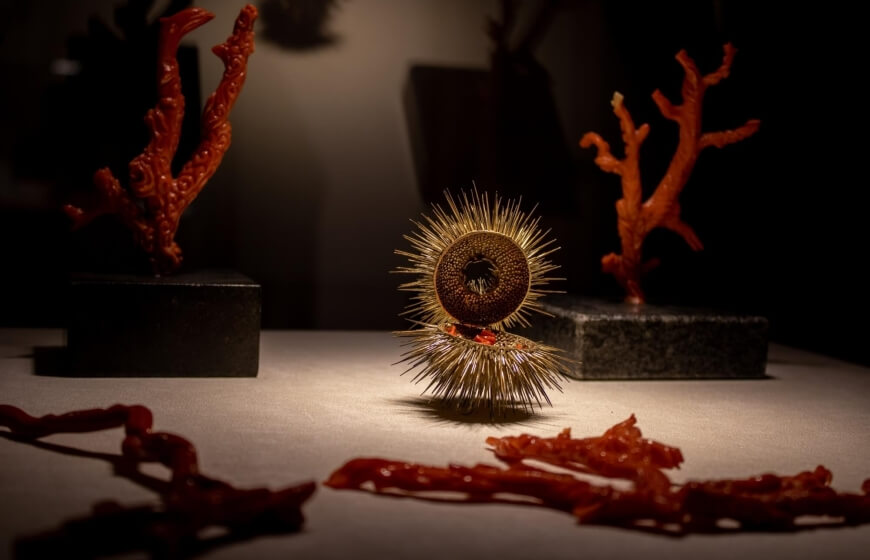 There are four very interesting museums located within the city: the museum dedicated to Coral, the Diocesan Museum of Sacred Art, the Archaeological Museum and the one located inside Casa Manno.
The MACOR –⁠Coral Museum, housed in a beautiful Liberty villa at the gates of the historic centre, tells of the link between the city and one of the most precious resources of the area: the special Corallium rubrum. The collection holds precious and unique objects created by the skillful hands of craftspeople and the creativity of the students of the Alghero Coral School.
The MUSA – Archaeological Museum, on the other hand, preserves the oldest evidence of human presence in the Alghero area, inhabited since the proto-historic period. The exhibition is structured around three themes: the first is dedicated to the sea, the second to ways of living, and the last to the link with the world of the sacred.
The Diocesan Museum is located in the ancient church of Rosario, in the historic centre, and preserves and exhibits the precious treasures of the churches of Alghero. There are different works which range from silver to sculptures to beautiful paintings. This collection documents the evolution, over the centuries, of the cultural and religious life of the community of Alghero, characterised by a particular openness towards other centres in Italy and the Mediterranean.
Near the Pou Salit palace and the Cathedral of Santa Maria in the historical centre, is the Casa Manno Museum where the treasure of the illustrious Sardinian intellectual Giuseppe Manno is faithfully preserved. In addition to artistic works and ancient books, there are also papers and manuscripts belonging to this important figure. The exhibition consists of no less than 11 rooms and offers, thanks also to the help of multimedia supports, a cross-section of the late eighteenth and nineteenth centuries.
To learn more, visit the Alghero Experience website.