Trolley
The caves of Buggerru: Notes from underground
Buggerru: perhaps not many know it, perhaps this name means nothing to you.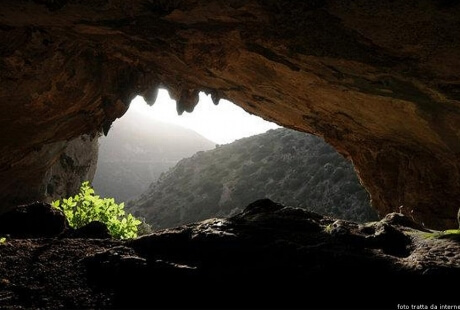 And yet, it's a very symbolic place for Sardinia and not only for Sardinia. The slaughter of Buggerru of 4 September 1904, when the army fired on the miners in revolt against their unacceptable working conditions, not only gave rise to the first general strike in Italy, but also represents the bloodiest episode of a long history of inequalities and disparities between the affluent and comfortable life of the mine directors who made Buggerru the 'petite Paris' of Sardinia, and the harsh desperate existence of the miners, forced to live and work in inhuman conditions.

These tragic events are worth knowing and remembering if you decide to visit this place, in order to appreciate both its beauty and its historical legacy, which makes the experience of the place deeper and more moving. This is the case of the Henry tunnel, excavated in 1865, by means of a train track allowed transport to the processing plants of the ore dug from the depths of the earth. Today visitors can still travel on the tracks, on board a little train. The most impressive feature of the tunnel is the alternation of dark stretches with the sudden emergence into light, provided by extraordinary openings in the sheer cliff dropping down into the sea. Dark and light evokes the age-old social disparities between rich and poor, the fortunate and the disinherited, the emerging and the submerged.

Another underground beauty of Buggerru is the Grotta delle Lumache (cave of snails), which, unlike the Henry tunnel, is entirely the work of nature. You will find it on the road leading to the buildings of the 'Nanni Frau' mine, very close to the village. It is on the southern side of Monte Rosmarino, at a height of 220 m asl. The entrance is so small that you could almost miss it, and yet it leads to a great underground chamber reaching in some points 20 m in height. The view inside it breath-taking: great flowstone formations, huge columns, enormous draperies and then a host of stalactites and stalagmites, glowing creations of slow geological events. Here the echoes of history fade away; they become little more than the wail of a child which rings out amidst unmoving age-old structures.