Trolley
Torrone (nougat candy) on Easter Monday
Not long to go to Easter, and it's already time to think of what to do.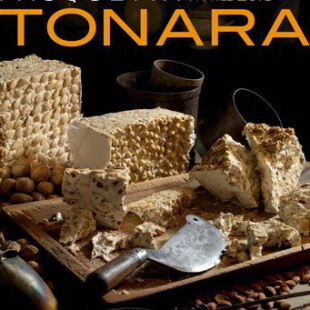 Obviously, our suggestion is that you join us in Alghero, but to demonstrate that we are not too partial and that there is no obligation of a static stay, we also suggest that on Easter Monday – the classic day for picnics and trips – you take time off to eat 'torrone' at Tonara. But, you might say, what has torrone got to do with Easter? Well, in our region torrone is a treat you eat year round, and as it happens, Tonara, one of the main centres of production peaks of this delicious confection, actually organises a 'Torrone Fest' (this is number 38 and still counting) precisely on Easter Monday.

Tonara is about 2 hours' drive from Alghero – that is there and back, so you should plan on a day's outing. But the best reason to take this trip is not only the pleasant surprise awaiting you on arrival but also the trip itself. The 'Torrone Fest' (obviously Sardinian to the core) will give you the opportunity for a full immersion experience, far from the same old, same old, tourist itineraries, but rather a dip into the true source of the fascination of the whole Island.
The scenery of the Gennargentu Mountains, untamed and hieratic, at once material and spiritual, is a sight not to be missed for those seeking a fuller understanding and knowledge of Sardinia. And if you should decide to get to know our unforgettable 'torrone' at the same time, we suggest that after Tonara, you drive on to Desulo and Aritzo (not too far off), other Meccas of torrone, but also fascinating small towns embodying the essence of this land.

As we said above, our torrone defies imitation. But why? Firstly because of the honey used, which just like the Gennargentu, is another facet of the essence of Sardinia. And then for its preparation. According to tradition, the honey is liquefied over low heat in what is known as "su cheddargiu", a deep copper pan placed on the "forredda", a brick oven. Then you add stiff-whipped egg whites and the whole concoction is stirred for 4 (yes, repeat 4) hours. Finally comes the addition of peeled, toasted almonds, hazelnuts or walnuts. Only at that point is the torrone ready to be poured into special wooden moulds, where it will cool slowly. As you can see, the torrone itself has made what you might define a long trip. So how could the trip we must take to visit the places of its birth frighten us, even a little?