Trolley
2016 at Alghero
The calendar of the year 2015 is by now just a relic hanging on the wall, a piece of flotsam, paper for recycling (hopefully to be turned into a lasting book, like the "Divine Comedy" or "Hamlet", to pass unscathed through time).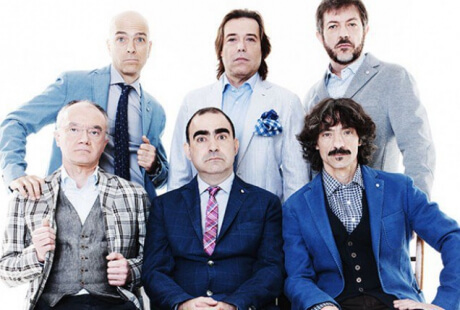 The new calendar is already there, pristine, smooth, perfect, an abstract sequence of days all waiting to be filled with history and stories.
Expect a host of laughs with the New Year's Eve Concert offered this year by Elio e le Storie Tese. There will be more laughs and dancing throughout 2016, but inevitably some less happy occasions too – a few days in bed with the flu, some disappointments, some squaring of the accounts.
But whatever is in store this year, we here at Catalunya are always available, ready to offer you hospitality: we are hoteliers, our prime aim is to offer you a warm welcome. So let's welcome in 2016 – and our very best wishes for a happy year to all our readers!