Trolley
Cap d'Any 2016: Alghero's New Year festivities among the top 10 in Italy
We were about to write a post on transcendental schematism in Kantian philosophy when something or someone prevented it, dropping on our heads the calendar that had been dangling over us.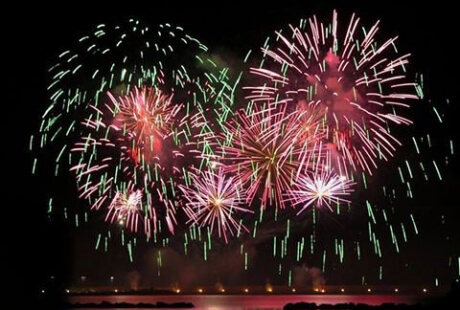 Seeing as the forces of gravity were discovered some time ago now, we thought we should interpret this sign in a rather less challenging manner. Indeed, if the calendar hasn't actually taught us anything, it's because, at this point in time, it's only made up of two meagre pages. The year is coming to an end: this reminds us of the frivolous spirit that has spared you, the readers, from the burden of the theoretically most vertiginous (and gratuitous) post in the history of this blog.
But if the year is drawing to an end, this, therefore, was that thunder, that coloured lightening, those songs running through our minds while we were stubbornly struggling with Kant's Critique of Pure Reason: they were the inner signs announcing the approaching Alghero Cap d'Any, the most intense, spectacular and liberating new year festivities in the whole of Sardinia, and not just Sardinia. Trivago, one of the world's largest tourism search engines, places Alghero in the top 10 Italian destinations for New Year's Eve 2016. The prestige of the programmed events and the excellent value for money of the town's hotels are the reasons for its success.
And so, with Kantian patience, it is on this subject that we want to give you some sneak previews, reserving ourselves the right to come back to this again (and again). First of all, this year's concert will be given by Elio e le Storie Tese. True, they will have you curled up with laughter, but they are also, and above all, exceptional musicians, so exceptional that if just one note could stay with you from all the notes of the night, that one note would have you dancing ("Una canzone poco nota / che si fa con una nota"). There's also the phantasmagorical fireworks display that will burn up the skies above Alghero as if they were made from oil.
And then there's us, at the Catalunya, with our New Year's dinner, literally at the summit of Alghero, in our sky bar Blau. There's us and, together with us, this breath-taking view of the future that's about to arrive.