Trolley
In Alghero in the company of a foreigner
If we haven't all sung it, surely we have all heard it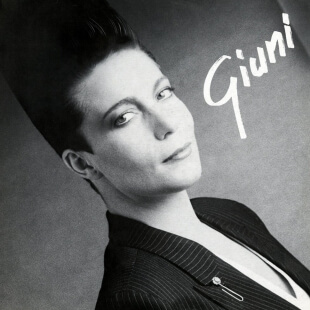 "Music, the sand is music
Shiny crystals on the skin
Colouring a warm, mythical sunset
My mother must never know
She must never know  that
I want to go to Alghero
In the company of a foreigner"
it was 1986 and Giuni Russo, with her fantastic voice weaving through a pop song as familiar as it was unusual, put on the top hits chart the song Alghero, heard constantly on the radio, played repeatedly on the jukeboxes. This wish to hide from mother, to go to Alghero together with a foreigner, linked to the self-ironical sensuality of Giuni's voice, in that far off 1986, gave to our city a mysterious forbidden aura, as it were a ragged dream of summer freedom and emancipation.
Truth be told, in Giuni Russo's biggest hits, the impression of popular music is only superficial – in actual fact her songs play stylishly with existing popular linguistic codes, first broken down and then recomposed in a manner that recalls the original blueprint but never quite conforms to it (assuming that a blueprint does exist; we could argue instead that it is defined negatively by deviations from it). The almost imperceptible fluctuations this procedure produces in the song's structure are enough to make it never fully familiar, never fully known.
The fact is that from that time on Giuni Russo established developed strong ties with Alghero and Sardinia. Herself born on another island, in Palermo, she found another home on our island. This musician, who died at only 53 years of age, has left a deep mark on our city, a visible trace of which we find in Piazza Mirador which, in 2014, was named after her. This is a splendid panoramic site looking out over the whole Gulf of Alghero … "I'm still at Alghero/in the company of a foreigner". Yes, Giuni, it's true, you're still here.