Trolley
Sa razia: the women of abundance
When we open a new chapter in our life – an excellent example is getting married – why not take some measures to attract good fortune?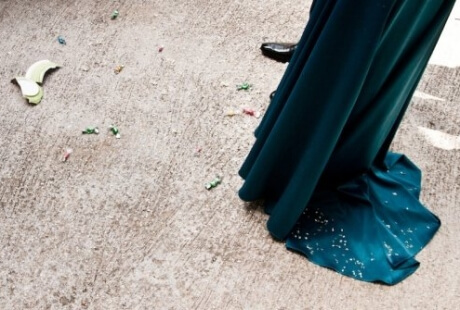 After all, you can never be too careful! Sa razia (or sa gratia) belongs to this list of – let's call them – prudential measures: it is a very ancient ritual performed as the bride leaves her parents' home. A plate holding grain, salt, small coins, and sweetmeats is broken by the foot of the bride's mother and – if the groom's family is also present – by his mother too. So the ministers of this rite are exclusively women.

As you can well imagine, should the plate not break, this would be considered a great mishap, an evil sign. But there's always a way out because if the plate proves obstinate it can be thrown down repeatedly until the desired result is achieved. And why not – remember life teaches that you must insist in your endeavors if you truly wish to obtain your desire. The shards of the broken plate must be neither gathered up nor moved. Left on the ground as they are, chance and nature will disperse them.

Subsequently, this rite can also be repeated in front of the church as the happy couple emerges. This time the plate could be broken by the female relatives and friends of the bride, but please note that it is always a role played by the women. Even the ladies of the neighborhood, as the bride glides by, can break a plate or two. Basically, it's a way of sending a host of messages of goodwill (in the female form) for prosperity. And this same prosperity we can conjure up in the form of a splendid woman swathed in abundant fruits and resources, a symbol of fecundity.