Trolley
The alternatives of Cap D'Any 2017
From the panoramic heights of the Blau you can already glimpse the excitement – it's 2017.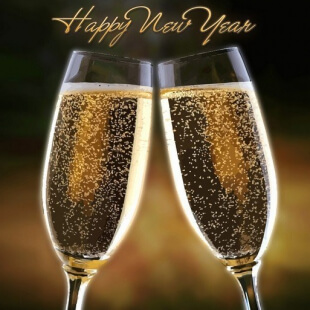 Not that you can see anything precise, an augur of what will be – no, this we don't intend revealing, no matter how high you climb and what you seek. What does appear is an unending stretch of time, yet more time, young time, fresh time, time just milked, coming towards us, reaching out. It seems like wind and indeed it is wind, but not only wind, it's a message. Just for now it seems a message of good cheer.

And how could it be otherwise? Let's take a look at the programme for Cap D'Any 2017: Saturday, 31 December, 10 pm at the port (Banchina Dogana), we have the DJ set show of Rebekah Tresor; at 11.30 pm, still at the Port, still at the Banchina Dogana, we have the Lara Taylor show with the Ibiza Bandit Band. So, give or take a few minutes, you will be on your feet dancing from 10 pm, and very probably this will go on until midnight when Taylor will stop a while to let us enjoy the fabulous fireworks show which has always been the ace in the hole of our Cap D'Any. But once the fireworks are over, here is Taylor back again to play for us.

This obviously is just an outline, it's impossible to list all the separate events, public and private, which will make this New Year's Eve so decidedly 'Algherese'. At all events, if the outline appeals to you, follow the full outcome from our Blau which faces on to the port, the centre of the celebrations. But if you prefer the more subtle but precious lines of love and friendship, the Blau will act as your crystal ball ideal to make it all come together, with our good food, great wine, and exceptional music. Make your own decision – look outwards or turn inwards, open wide your arms or unite them in a hug, when there is something to ask of the new time which has arrived.