Trolley
The four best foods to eat in Alghero
A famous Italian song written as a letter to a friend goes: "The coming year will be gone in just a year/ But I'm getting ready – this is what's different".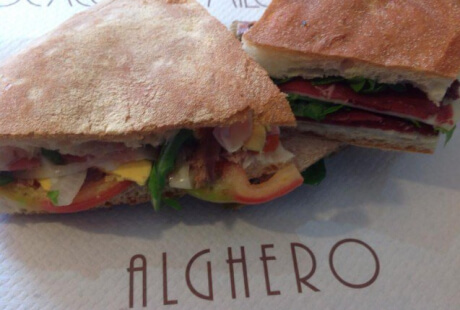 Quite right my dear friend, so let us get ready too. How? For example by reviewing the situation. No, not exactly a balance sheet (we'll leave that to the accountants). Let's just do some tidying up. We've written so many things over the years, now what we need to do is list them in order. For example we have written at length about food. So what are the four best foods to eat in Alghero? Here they are:
The bogamarì comes first of course. The sea urchin, a delicacy defended by its sharp needles. Above all between March and April you can enjoy them just gathered, just a few steps from the sea, in their exquisite simplicity or else as an ingredient in sumptuous first courses.

Alghero's paella, reminding us of our Spanish ancestors who settled here in Sardinia. But anything that's moved from its place of origin will necessarily change in part, so Alghero-style paella has replaced rice with fregola, a typical Sardinian durum wheat pasta. And then, mussels, calamari, king prawns, chicken, sausage, peppers, peas, saffron, and to top it all a sprinkle of grated mullet roe, known as bottarga. In a few words, Alghero in all its sumptuous complexity.

Lobster Catalan style, the most luxurious dish of our cuisine. Served on a bed of thinly-sliced tomatoes and onion and dressed with a delicate sauce of oil, vinegar, lemon and black pepper. But the secret of this dish is Alghero's lobster itself, sought after by the best restaurants in Paris, adored by no less than Queen Elizabeth. Another noble fruit of our seas.

Let's end with the focaccia del Milese: a delicious panino that is a signature specialty of the Bar del Milese, a favourite haunt of the local fishermen. A roll, about 80 cm long but not too thick, filled with slices of fresh tomatoes, a layer of tuna, slices of hard-boiled egg, slivers of anchovy, a layer of rocket, a layer of finely sliced onion and finally the secret dressing of Signora Maria (the worthy inventor of this work of art). This really is not to be missed, but you need a good dose of patience, there's always a long queue at the Bar del Milese…