Trolley
The legend of Friorosa
What is it that makes a person completely useless to himself and to others? Coldness.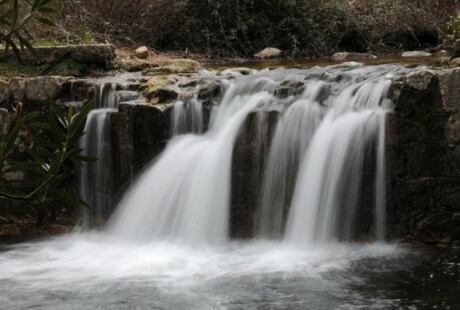 Being cold means mainly not knowing how to relate with the world or change it. This was well known to Friorosa, the tragic heroine of this old Sardinian legend we're about to narrate.

At Isili, a shepherd had three daughters: the first two were strong, healthy girls, always working, but the third poor thing was skinny and sickly, weak and always tired. Above all, she was cold, she was icy, shaking even at the height of summer with shudders from head to foot, as if winter lived inside her and never left her. Her soul must have been like a candid pile of snow. The cold that consumed her and which people noticed if they came close to her, earned her the nickname of Sa Friorosa, the Chilly Girl.

But what really hurt our poor Friorosa was being totally unable to contribute to her family's needs. Whatever job she tried to do – great or small – made her exhausted and she had to stop. It's clear that in spite of the numbing cold in which she lived, there still beat within her a warm heart, so much so that indeed she fell in love with a distant cousin. But when one day she tried to caress his face, the boy shuddered and Friorosa ran away ashamed: ashamed of being made of ice.

Finally, one fine summer's day, the three sisters and this cousin decided to have a picnic. 'Let's go to the country church of San Sebastiano!' suggested one of the strong sisters. They all agreed, including Friorosa who however deep in her heart was already dreading the long walk. The problem was that the four did not know the road to San Sebastiano well and in the end they got lost in the sun-scorched countryside. After hours of walking in circles, the first who gave up was clearly Friorosa who completely exhausted sat down with her back to a granite rock: 'Go and look for some water' she said to the other three, I'll wait for you here.'

When Friorosa was alone she burst into tears: the burning awareness of her uselessness exploded within her and she felt as desolate as the countryside surrounding her. At the height of her despair, she prayed to God thus: 'If I'm ice, melt me and let my dear ones drink'. God liked the idea and met her wish.

When the sisters and the cousin came back without having found even a drop of water, from the granite rock against which she had been leaning had sprung a fine cool spring, upon which all three fell with frenzied joy. Only after quenching their burning thirst did they notice that Friorosa had disappeared. They began calling her and looking for her everywhere, but they found no trace. It took them some time to realise that from Friorosa, melted and transformed into a spring, they had, in fact, quenched their thirst.