Trolley
The small coral horn charm
"It's not true, but I believe in it": this statement attributed to Italian philosopher Benedetto Croce is often quoted to justify the magic rites and amulets which even the most evolved of us at times fall back on.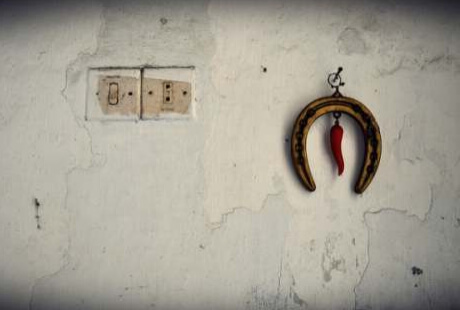 Well, there's nothing to be ashamed of – even if it's a sign of weakness, we're strong enough to admit our weaknesses. So why not equip ourselves with a tiny coral horn charm – just so we can say we've tried everything.

What's more, you will find at Alghero, the capital of the 'Coral Riviera' a wealth of choice. Remember Alghero's coral is particularly sought after, deep red in colour. If coral really does possess protective powers, as is usually thought, that of Alghero must possess such powers to the nth degree!

But not any coral horn will do. There are some simple but precise rules to be followed to ensure this amulet transmits its beneficial properties. To learn what they are, we must turn to Neapolitan tradition, where we find the greatest detailed information, as indeed Croce, Neapolitan by adoption, knew quite well.

First of all, the horn must absolutely be received as a gift: indeed luck cannot be purchased? Second, the horn must possess specific characteristics, it must be "stuorto e cu 'a ponta", that is twisted and pointed. Finally it must be coral, yes, but red coral, hand crafted. We have already pointed out just how red Alghero's coral is, now we wish to add that our artisans are the heirs of centuries of working 'marine gold' and that they put into their work exceptional skills and knowledge to make your fine amulet. It might or might not bring you good luck, but you can be sure that gifting a coral horn to a loved one means giving them a piece of a fascinating and long history.